TRADITIONAL and PERFORMANCE STYLE How to increase your cardio ability to succeed in BALLET FOLKLORICO?
Ballet folklorico is an intense dance sport and those who are familiar with this dance genre know that there is a huge difference between recreational practice and performing arts training.
Since Ballet Folklorico is the stylized interpretation of Mexico's traditional dances, many people love to be part of it, forms of this participation include, school activity, community groups, and independent groups. The fact that this dance genre is anthropological in content brings practicioners to at least two ways to approach it.
TRADITIONAL and PERFORMANCE STYLE
Both will require stamina, endurance and cardiovascular capacity. But as a dancer crosses further into the performance side, levels of physical demand will increase. The more far you go away from the traditional execution of ballet folklorico the more demanding of the body it will be. In this article, however,  we focus only on advice regarding helping the body adapt to the demands of Ballet Folklorico at Performance level training.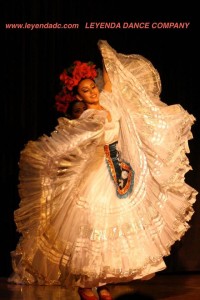 Depending on the level of your current Ballet Folklorico class. (Example: beginner, intermediate or advanced) you will have more and more aerobic routine since a beginner class spends lots of time explaining and demonstrating versus an advanced class were you should be dancing NON-stop rehearsing for a show.
My advice to you is to treat your body as if you were a level higher than you are today. This way if you are a beginer, demand your body the posture and poise of an intermediate dancer and push your self aerobically. Likewise, if you are an intermediate dancer push your every move to an exagerated mode to achieve maximum aerobic results. Are you getting the picture? Always push one level ahead, because if you don't you will PLATEAU. You will not advance physically and aerobically. Your body will not "learn" how to process the extra interpulmonar combustion, surge of oxygen, surge of ATP convertion into energy, or lactic acid processing, and other medical terms I love since I have a science background. In straighter terms, if you dance at the same level you will never pass forward to another greater level and your body will stay in the current level you are now, not building lean muscle, stronger core, etc.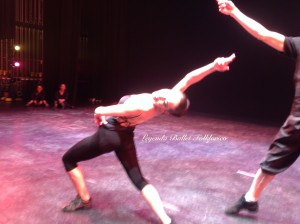 Now that you know this, imagine how terrible actually is to come to practice and waste a  class dancing "BELOW" your level, "because" you already know the song" "because you already know the steps" "because you don't want to get tired" "because you don't want to sweat, "because you have a date and don't want to ruin your hair"  after so many years teaching Ballet Folklorico, I heard it all before.  I try to express to dancers that they are in fact paying for the class and should make the class count. To the young ones that come with parents I often remind them of the sacrifices parents have to make to bring 2 or 3 sibblings to the classes in hopes they will be motivated to work harder on themselves.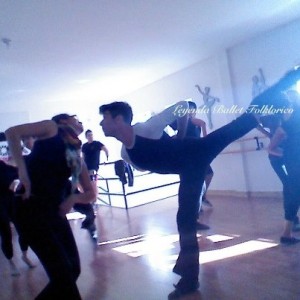 To be a performing arts dancer we believe that the dancer has to make that internal decision. Knowing Ballet Folklorico dance steps is only the beginning. Each class is a chance to change their body into a truly fit state.
Serious dancers stretch at home. Each morning, a simple 5 minute stretch before going to school or work sets their body as a flexible machine.
Serious dancers do abdominal work. You can split it through the week, you can do it 3 times a week, or you can do it once a week but then make it a long session only dedicated to your abs. In "LEYENDA" Ballet Folklorico, our goal is to do 650 abdominal exercise  repetitions non stop (only to change position). This work is done individually and in the privacy of their own home. However, whether our academy students do it or not. The results in their fitness separates them between the academy level and the PERFORMANCE level. It is a personal choice and a decision they each have to make in their own timing in their lives when they feel ready to "graduate" into performance status.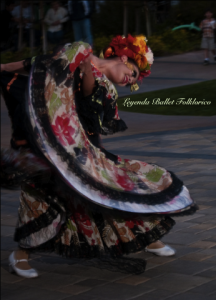 In conclusion, How to increase your cardio ability to succeed in BALLET FOLKLORICO? has a simple answer. Push yourself into a higher level. No one will work your body but you. It is your choice. You have the abdominal exercises avery dancer of any genre should do regularly, the stretches, the cardio at home or by running around the block and the Ballet Folklorico Classes you are taking. It is important to mention good nutrition since we truly are what we eat but in summary: Each class should be with the purpose of "How can I get better today" not "How can I prevent myself from sweating today"
I thank you for reading this article, I hope in any way it inspires you to adopt a healthier approach towards your own body and fitness. Our bodies are wonderful machines, and they are just waiting for us to condition them. The overall benefit is beyond dancing. It is HEALTH. Visit our Facebook page and our YouTube Channel for news, etc.