WORKOUT PAIN IN BALLET FOLKLORICO CLASS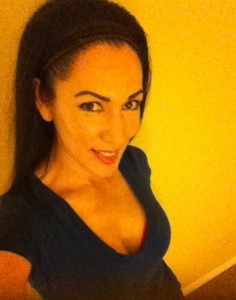 Hello Everyone! My name is Gabriela, Director Founder of LEYENDA in Riverside, California. I hope you like this article about the pain dancers feel when is the first time they go to a performing arts content dance academy.
Well, new students at LEYENDA Ballet Folklorico classes are often surprised by how physically demanding "dancing" actually is!  Some have told me: "I never thought that dancing was this hard at first"  In fact, DANCING if done in a professional setting IS one of the most complete forms of exercise you can find.
Put our body through anything new, like our classes and if you do it with full committed intensity you will be in pain after sessions for 2 days each time for at least a month and a half. However, this is a sign of your body telling you its getting stronger and better conditioned.
I wrote this article to tell you why do workouts hurt and to give you tips and ideas to make your first 2 months enjoyable. Most likely, if you joined our Ballet Folklorico and are used to sports or other athletic genres including other forms of dancing or martial arts, you will be fine and may not even need to read this article. But for those who always wanted to start a fit lifestyle. Here you go.
THERE ARE TWO KINDS OF PAIN WHEN YOU ARE NEW TO A TYPE OF EXERCISE: LACTIC ACID BUILD UP AND MUSCLE SORENESS
LACTIC ACID BUILD UP
What is lactic acid?  Lactic acid forms by the breakdown of carbohydrates stored in your body to give you energy during a workout. This is called Glycolysis. Basically as soon as your heart rate increases to a certain level, glycolysis starts and it's only as efficient as your aerobic ability to produce ATP also known as Adenosine Triphosphate, a energy releasing molecule. The less aerobic capacity you have, the hardest it will be to carry enough oxygen to create ATP.  At this point, you start producing Lactic acid.  The result is a sharp pain after 30 to 40 hours from that new exercise routine. The best and surest way to get rid of that sharp pain is to stretch and move again. In other words, do the same workout.  The fact is, lactic acid is turned back into Pyruvic acid within minutes of a new intense ballet folklorico class or workout. So go to your dance class knowing that the pain will be gone in 10 minutes after you start your next session.
As your aerobic capacity increases in our ballet folklorico classes, you will notice you don't have that pain anymore. This is because you are now capable of transporting the necessary amount of oxygen required for Glycolysis to run smooth and produce enough ATP to carry you through the workout without pain.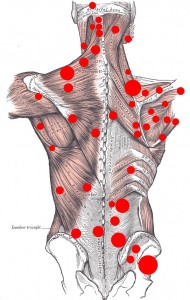 This is a fun picture to show you areas where Lactic Acid accumulates the most. 
LACTIC ACID PAIN TIPS AND TRICKS:
Drink an Electrolyte beverage before you go to ballet folklorico class. This can be a sports drink or organic juice that has no artificial sugar. You may want to make your own by making lemonade sweetened by HONEY which has tons of aminoacids that with nourish your entire body and help your muscles post workout.
Take a cold shower after a workout to slow down the production of lactic acid which is the culprit of that pain 30 to 48 hours after you trained in a brand new routine like our ballet folklorico classes.
Massage your legs, torso and arms with your choice of body cream, oil, etc to stimulate circulation, this will allow the lactic acid to flow through and be expelled by your lymphatic system among other ways.
Drink Water to help flush the lactic acid, if a human being has to drink 7 to 8 glasses a day, DRINK 10 during the 2 days after your workout.
Guess what? Enjoy 2 slices of Watermelon. "Watermelon is rich in L-citrulline, which amplifies the body's nitric oxide system," says Encarna Aguayo, Ph.D., of Universidad Politecnica de Cartagena. Nitric oxide "can increase blood flow, oxygen and glucose transport, and lactic acid removal." The result is: You can train harder and recover faster.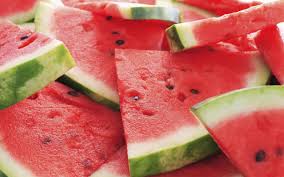 MUSCLE SORENESS:
What is muscle soreness? There is a fancy term called "Delayed Onset Muscle Soreness" or DOMS. The best way to describe it is the pain caused by the normal micro tears in your muscles as you are training them and building them during pushups, squats, etc when you are not used to practice them.  This microscopic over stretching of your muscles is exactly what builds your muscles.  A muscle is made of tiny units called sarcomeres, when the muscle is worked in a new way like in a new sport or a ballet folklorico class, some of this tiny and microscopic sarcomeres rip from each other. This is the blessing all body builders wish for each workout. This is what sculpts your body like those models in exercise magazines.
Why do my muscles feel sore?  Because the muscle is growing new cells to fill in the gaps between torn sarcomeres. Your muscle is getting bigger and stronger at a small rate each workout. During this "building process" the body produces substances that cause Inflammation.  Inflammation is another miraculous process in your body that allows special cells to travel to the area that is being constructed to supply it with all that the body needs. I can bore you with the description of plasma and interstitial fluid and tell you how inflammation allows for cells to travel through not only blood vessels but human tissue itself but, I don't think it would be fun for most people unless you love human anatomy, science and bio chemistry like I do…. YES  I am a hopeless NERD and I love stuff like that.
MUSCLE SORENESS TIPS AND TRICKS:
Before you come to ballet folklorico class or your workout of choice, stretch at home. Then, arrive to the studio or gym and guess what?  Stretch AGAIN! before warm up.
Protein is the building block of muscle. Go online to learn what foods have more protein and what is great after a workout. I personally love a protein shake (With NO MILK) before or after when I am in "Building" mode. If I am not, I get my protein from the food I consume normally like nuts from my salads and meats. I try to stay away from processed food. No soda, No Twinkies, No artificial things, as much as I can. I am human though, I like a bacon wrapped hot dog or a bag of chips every now and then.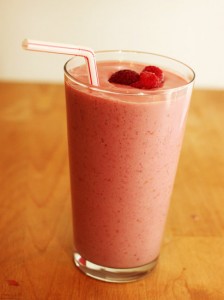 A Bath with EPSOM SALTS Only after 48 hours of the workout because the hot water will increase inflammation to the muscles. Epsom salts in particular have anti inflammatory properties that make muscles relax.  So put your favorite music and soak for approximately 30 minutes to absorb the benefits.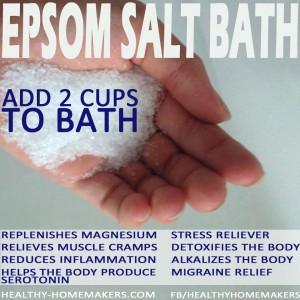 A Bath with baking soda after 2 days of the workout because you don't want hot water to add to the natural inflammation process. Curiously, if you are used to your workout routine and you don't feel pain anymore, you can take baths anytime. YAY!!!
IN A NUT SHELL MUSCLE SORENESS SOLUTIONS:
STRETCH BEFORE DRIVING TO CLASS
STRETCH AT ARRIVAL
PROTEIN 
BATHE in Epsom salts or baking powder
IN A NUTSHELL LACTIC ACID PAIN SOLUTIONS:
ELECTROLYTES BEFORE CLASS
COLD SHOWER AFTER CLASS
MASSAGE AFTER SHOWER
DRINK 10 GLASSES OF WATER A DAY
I hope the explanations about these TWO kinds of workout pain help you understand your body and its wonderful building, toning, and strengthening natural process. After 2 months or so your body will be adapted. Make the best of your class. Push your body to grow and be its best. Be comfortable in your own skin knowing that everyone around you went through the same process when they were BEGINNERS. Enjoy your progress and set goals for your self. The Stage is WAITING FOR YOU to shine!  And you will shine…. ON and OFF stage. You will glow and feel revitalized and strong.
PLEASE feel free to ask me any questions and I will do my best to answer. I love to help people and in over 20 years of dancing and teaching for a long time, I seen lots of scenarios and I don't mind giving you my humble opinion.  THANKS EVERYONE!  I appreciate your COMMENTS, IDEAS etc.  LOVE YOU!!!!
PLEASE VISIT OUR FACE BOOK: https://www.facebook.com/pages/Leyenda-Dance-Company/202047406478554?ref=hl